Xero vs QuickBooks Overview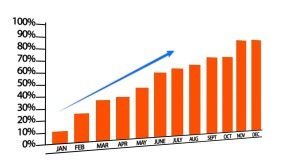 You are running a small business, but sometimes the business looks like it's running you, as you spend much of your time doing the administrative work, rather than running your business. You are hearing multiple things about which accounting software to choose, Xero vs QuickBooks. QuickBooks has been around forever, but Xero is gaining speed.  What to do? One of the things that is more straining in small business operations is maintaining your books.  Others have adopted Intuit QuickBooks to help in their accounting. Quickbooks has remained the most popular accounting software among small businesses. However, there are other accounting apps that have come up in the recent past. Xero is one of those apps that are causing the biggest stir.
Xero vs Quickbooks accounting software
While the comparison between Xero and Quickbooks looks like the David and Goliath story, the battle between these programs all comes down to features and what each app can do for you. Here are the similarities and differences between Xero and Quickbooks software.
What they have in common
These accounting apps come equipped with all the features necessary to perform their functions. Some of the features that you will find in these apps include online accounting,invoicing, payroll, banking synchronization, accounts payable/accounts receivable, financial reporting, multi-currency, document sharing, bank reconciliation and quick view of cash flow among others. Both apps are mobile friendly and have free trial versions.
Mobile vs Desktop
Xero was built to work online while Quickbooks is normally associated with the boxed software you purchase at an office supply store and then go home to download. While Quickbooks has redesigned its interface to fit in mobile devices, most of its desktop functions are still in place. Quickbooks online's tablet app is very clear and easy to use. However, this app is slightly hard to manage on other smaller screened mobile devices. On the other hand, Xero's mobile app, usually referred as Xero Touch, is well-tailored for use in all mobile devices. This app is ideal for monitoring cash flows and keeping track of all transactions when on the move. The app also allows you to create invoices and send them with just a few clicks. You can also take images of the invoices and then store them within the app. These features make Xero's mobile app easier and more resourceful than Quickbooks.
Bank Reconciliation is simpler with Xero
While both apps come with bank reconciliation feature, the user experience is quite different. Xero clearly stands out because it allows the user to match invoices and receipts with account transactions. This helps the user to identify errors in those transactions and potentially fraudulent charges as well. This app presents you with easy to follow options when reconciling your account. Quickbooks online also provides bank reconciliation but has a search engine approach to it all. This can make your work a bit complicated. Xero allows you to input your transactions and reconcile automatically rather than this being a separate function. This saves the user quite a bit of time, especially if the company has hundreds of transactions to reconcile monthly.
Unlimited access vs. single user access
Each of these accounting apps has a different way of charging its users. Xero allows unlimited access for your trusted employees and other trusted advisors. QuickBooks users have to pay to access the software. The amount charged to access Quickbooks is a lot higher than the amount Xero charges its users. Xero focuses on virtual collaboration which is very useful considering a lot of accounting functions are headed into the cloud.
Bottomline
The choice of the accounting app to use in your small business should be based on the features of each app and what you specifically desire. You need an app that is easy to use and cost friendly. Many accounting firms are offering both of the  software's to choose from so the options are available to the business owner. We offer bookkeeping and accounting services to business owners and allow the flexibility to choose what works best for you. There is one thing we know for sure… Xero is giving QuickBooks a run for their money. Hiring a bookkeeping service, whether they use Xero or QuickBooks, will definitely change the way you run your business and give you more time to do the things you love. Our clients love us.  One of the best testimonials we have received is "We are able to invest our time making money, because we let you account for it!"