California Partnerships & Foreign Partnerships
The Secretary of State processes filings for California Partnerships. The most common types of California partnerships are Limited Partnerships, General Partnerships and Limited Liability Partnerships.
Name Search & Reservations
A limited partnership name may be adopted if the name is distinguishable on the records of the California Secretary of State. A name search and reservation only be done for Limited Partnerships.
Common Domestic California Partnership Forms
Below are links to the most common domestic California partnership forms. It is recommended that you meet with an Attorney or CPA if you are unsure of which type of partnership you would like to form.
Certificate of Limited Partnership (LP-1)
Statement of General Partnership Authority (GP-1)
Application to Register a Limited Liability Partnership (LLP-1)
Register A Foreign (Out of State) Partnership in California
Below are links if you need to register a foreign (out of state) partnership in California. In addition to the forms below, you will be required to obtain a Certificate of Good Standing (or other similar report) by an authorized official where the partnership is currently registered.
Application for Registration (LP-5)
Other Partnership Filings
We can also assist you in the filing of other Partnership documents such as amendments, cancellations, or dissociation's.
Click here to have one of our Filing Experts contact you.
California Partnership Agreement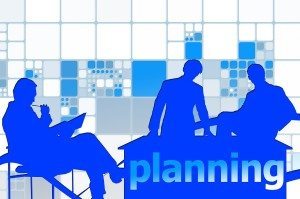 It is not required to have a California Partnership agreement, but it is highly recommended. All of the partners should meet with an attorney and have the partnership agreement drafted. Below is a basic list of items that most partners want to think about and agree to prior to starting the partnership. Starting a partnership is like getting married. Thinking ahead and planning for success and the occasional disagreement is necessary.
What the name of the partnership will be.
What each partner will contribute to the partnership.
How profits (or losses) will be allocated between the partners.
How much each partner will be paid and what roles and responsibilities are expected for the compensation.
What each partners authority will be in terms of entering contract negotiation and decision making.
How the partnership will be managed in terms of day to day operations, accounting functions, customers, vendors, etc.
What roles the partners spouses will play in the business.
Bringing on new partners or a partner deciding to leave.
Mediation between partners when a disagreement happens.