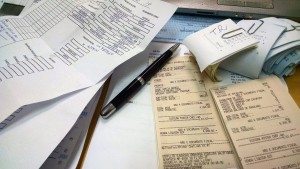 Diversified Business Solutions provide QuickBooks Bookkeeping Services to businesses. We believe that you should spend your time making money, not accounting for it. Every business owner know that as business start to grow, it's probably good idea to look into outsourcing certain areas of the business. Outsourcing your accounting needs will not only help you get your time back, but have accurate financial data as well. Below are some reasons why you would let our firm take care of your accounting needs.
Experience – With over 20 years of combined experience, our knowledge in this industry can be of value to your business.
Certified QuickBooks ProAdvisor – We have the necessary accounting certifications to help your business as much as possible. We keep current on learning new accounting information to make sure you receive the best Quickbooks bookkeeping services possible.
Affiliations – Not only are we affiliated with QuickBooks, but are are also a member of the National Association of Certified Public Bookkeepers (NACPB). We not just bring our team of experts, but the resources as well.
Customized Services – We understand that every business and industry is different. We will work with your business to customize our accounting service that will meet your needs.
Location – We are conveniently located in Sacramento, CA across from Arden Fair Mall.
Let us help free up some of your valuable time. Wouldn't you want to spend that time with your family, on vacation, or doing things you haven't done in a while anyway? Outsourcing your accounting needs and using our QuickBooks bookkeeping services may just be what every business owner needs. Call us at (916) 480-1225 to see how you can set up a free consultation or click here to have one of our agent contact you.
If you would like more information about Diversified Business Solutions, please click here.
If you would like more information about our other services, please click here.