Why Your Business Should Hire a Payroll Specialist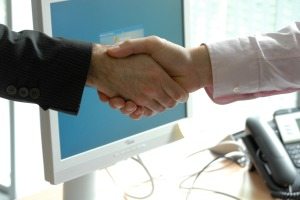 With businesses seeking to concentrate on their core activities and get more profits, it has become essential for them to hire a payroll specialist. More small businesses have begun embracing this concept due to its numerous advantages. It is advisable that small businesses partner with payroll companies from the start as they have a lot to gain.
Hiring a payroll company is very cost effective in the long run. With the recent economic downturn, small businesses that had outsourced their payroll services were less affected by the crisis. Companies that outsource their payroll services save costs which they could have used to buy equipment, hire payroll staff, rent and set up office space and continuously spend on retraining staff.
Outsourcing your business payroll duties has proven to be convenient to most small businesses. As this businesses seek to grow and expand, hiring a payroll company leaves the business to concentrate on their core services. This in turn leads to increased productivity without having to worry about payroll issues, like salary processing, tax compliance and accounting issues. If these issues are handled incorrectly, it can cost thousands of dollars to correct. Most businesses will spend a fraction of that on having the professionals handle it.
Payroll companies will handle your payroll issues on full time basis. This companies hire professionals in their field of study who have necessary expertise to effectively undertake their tasks. In addition to the payroll processing, you can have 24/7 access to a Human Resources department, a Retirement specialist as well as a Worker's comp specialist if you choose "pay as you go" services. When it comes to worker's comp audits, you guessed it! The payroll service does most of the work by providing reports as necessary to the audit department. Rather than having your office staff stressed out and fretting about an audit, your trained payroll staff is ready to go to bat for you.
This companies are better placed to assist your business in matters of compliance. With the ever changing laws, IRS and tax regulations governing businesses, your payroll company will regularly ensure you comply with each and every law.
It will not be your responsibility to keep abreast with the current changes in laws affecting payroll systems. In fact, some states in the US have legally put the responsibility of tax compliance to the payroll companies you contract.
You will also get value added services when you hire a payroll company. The company you contract will help you develop a proper payroll system, develop an effective salary policy for your business, keep an updated record of your staff, undertake any accounting activities and help your accurately fill in your tax returns. Undertaking this services will make you avoid penalties and fines usually imposed on business that make inaccurate or late returns.
In many cases, your payroll company can also keep you in compliance with your subcontractors. They will process checks for them and automatically issue 1099's to your subs at the end of the year. The amount you would spend in forms and staff hours alone is worth the price of peace of mind.
Before choosing which company to contract for you payroll activities, It is important to do some research and select a good, reputable and cost effective company to handle your payroll. We work with Paychex and ADP routinely. We would be happy to give you a referral to one of our representatives to get a free quote for payroll services.
We are Certified QuickBooks ProAdvisors and we specialize in Small Businesses. Being a team of skilled and honest professionals, you will be assured that we will handle you bookkeeping and payroll issues effectively and also give you sound financial advice.  Click here to have one of our representatives contact you.