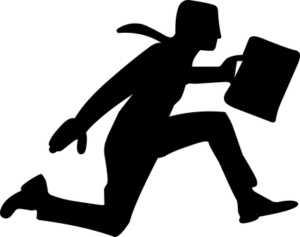 Get faster processing time when you hire us to file your documents  with the CA Secretary of State Sacramento counter!
•  Basic document review to check for common errors to reduce chances of rejections.
•  We can get expedited 24-Hour processing or standard 7-10 day processing to cut costs.
•  Daily trips to the CA Secretary of State in Sacramento to monitor processing times.
•  Your documents are picked up the day they are ready.
•  Copies of your documents are emailed to you.
•  Originals are mailed first class mail or shipped over-night for an added fee.
1. Call us at (916) 480-1225 or Click Here to have one of our staff members contact you to file your documents with the CA Secretary of State.
2. Send us your documents. You can e-mail your documents to Support@DBusinessSolutions.com or fax them to (916) 307-5845.
3. Make your payment. You can make a payment online through the Intuit Payment Network or call to make a payment over the phone.
*Documents and payments received by 12:30PM PST will submitted the same day. 
How long it will take:
•  Name Availability Search & Reservation (same day or next day service)
•  Standard Over the Counter Service (7-10 days on average)
•  Expedited Service (1 business day)
•  Record Requests (3-10 days on average)
•  Certificate of Good Standing (1 business day)
•  Apostilles & Certification (same day service)
•  Agent for Service of Process (same day service)