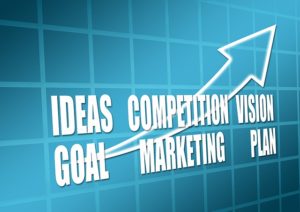 Are you thinking about starting a California LLC? There are a number of things that you need to keep in mind. An LLC is a combination of a partnership, sole proprietorship, and corporation in a single entity. Below are some tips what what you may need to look into if you starting a California LLC.
California LLC Name
The first thing to think about when starting a California LLC is to decide on the name.  Try to be as unique as possible. Keep in mind that the name must end with LLC, Limited Liability Company, Limited Liability Co., etc. Your LLC name must meet the LLC name standards that are required by the state of California.
Please contact us at (916) 480-1225 to get started on the name search and reservation process.
Articles of Organization LLC-1
Once you have decided on the name, the next thing to do is to submit the California LLC Articles of Organization to the California Secretary of State. This filing is also called the LLC-1 form. These articles consist of initial information of company. It is information like the entity name, address, registered agent, and the management style.
EIN Application
Upon confirmation that the LLC-1 form is filed, you will need to apply for the EIN (Employer Identification Number) through the IRS. The EIN is an identification number assigned by the IRS for tax filing purposes. We strongly recommend that the EIN application is filed AFTER the LLC-1 documents are accepted.
Operating Agreement
Although an Operating Agreement is not required by the state, we recommend that EVERY entity has one.  It will serve the purpose of keeping records of responsibilities of every member that is a part of the company as well as their liabilities. Other important documents that can be included in the operating agreement are the mission statement, the business concept and nature. Some companies will go as far as notarizing these documents. This makes them more official if it ever needed to be presented in court.
Business License
You will also need to obtain a business license and permit to do business in California. Every country is different. Please check with your corresponding county
In addition, you will need to make sure your state filings and taxes are up to date at all times.
If you are thinking of starting a California LLC or have any questions, contact us today! Let one of our agents help you make this process as easy as possible! Call us at (916) 480-1225.