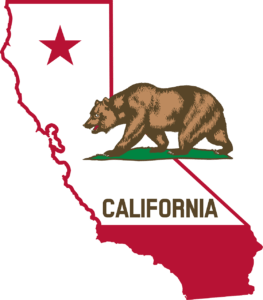 The California Secretary of State's office will apostille California documents. When you apostille California documents the state is certifying that the document is an official document. Other countries will require your documents being apostilled before they will accept them.
When you need to apostille California documents the documents don't need to be notarized. Original documents are required. The Secretary of State will not accept copies of documents.
Call us at 916-480-1225 before sending us your documents. We can guide you through the process.
Examples of California Documents:
Birth Certificates
Death Certificates
Marriage Certificates
If you need to apostille California documents not issued by the State you will need to get the document notarized. The Secretary of State will validate the state official's signature signed on the documents. As long as the information matches, they will apostille your documents.
Examples of NON California Documents:
LLC Operating Agreements
Corporate Bylaws
What Does an Apostilled Document Look Like?
The Secretary of State will staple the certification sheet to the document that is being apostilled. They will then put a red stamp on the document that is half on their form and half on the document being apostilled.
How We Can Help You
We can help you apostille California documents.
4 easy steps:
Call us at 916-480-1225. We can help you understand the process.
Mail us your documents and payments. Include a shipping label for us to return your documents to you.
We receive your documents. If we receive them by 12:30PM PST, we will submit them the SAME DAY!
After your documents are apostilled we ship them back to you.
Call us at (916) 480-1225 to speak to one of our friendly staff members.
**Note: Our Agents are NOT Notary Public's. Only the Secretary of State can check the authenticity of your Notary. You will need to have your documents notarized before sending them to us unless they are an official California document.